Computer Recycling
Northamptonshire
Pure Planet Recycling offer a computer recycling service throughout the county of Northamptonshire including the towns of Kettering, Wellingborough and Daventry. All IT equipment such as Monitors, LCD Screens, PC's and Printers are 100% recycled with no equipment going to landfill. Our IT recycling service guarantees all waste electrical equipment is stripped down and maximum recovery is achieved.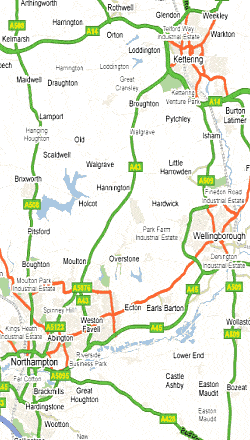 We provide a full audit trail to our clients. Our computer recycling services also include:
Data destruction Service; this is achieved by wiping pc hard drives
Full asset management
Supply of a range of WEEE storage containers.
Monitor Disposal / Monitor Recycling
Pure Planet Recycling offers a CRT monitor recycling service, collecting from businesses throughout Northampton. Our CRT Recycling (Cathode Ray Tube) solution for clients ensures the use of the state of the art equipment to achieve a high recycling rate of over 70% on Monitors/CRTs and Televisions.
The CRT Recycling process involves the recycling of the plastic back panel and the removal and recycling of the cable, power supply and metal casings. What then remains is the 'clean' CRT which is then loaded into an automatic CRT Recycling system. The machinery can handle upto 120 units per hour, this process ensures all the glass form each unit is 100% recycled including all the glass containing lead.
Our CRT monitor collection service covers all of the towns in Northamptonshire including Northampton, Corby, Rushden, Kettering and Wellingborough.
Electrical Waste Services
Pure Planet Recycling we specialise in the collection and recycling of Waste Electrical and Electronic Equipment (WEEE). We have over 15 years experience in the waste and recycling industry with our two main aims objectives being:
To offer a cost effective service to ensure compliance with current and forthcoming environmental legislation
To reduce the amount of waste destined for landfill.
As part of our company strategy we also aim to increase the awareness throughout Northamptonshire by offering recycling services, guidance and advice for businesses. Recycling throughout Northamptonshire needs to go beyond paper, plastic and cardboard!
Computer Recycling Areas
Data Destruction Areas