Computer Recycling
Leicestershire
Businesses of all sizes and industry sector throughout Leicestershire are benefitting from our computer recycling and tailor-made electrical waste collection services. We recycle all manner of IT equipment from computers, servers and laptops to printers, CRT/TFT Monitors and UPS equipment. Our computer recycling solutions offer both choice and cost effective compliance to the WEEE directive.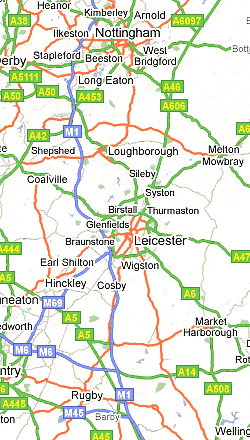 Each computer collected is dismantled and recycled using methods which are environmentally friendly ensuring that maximum reusable materials are recovered. With regular collections of equipment from towns including Market Harborough, Leicester, Hinckley and Melton Mowbray.
Using over 15 years waste management experience, the team at Pure Planet Recycling pride themselves on customer service which enable the company to deliver a first class recycling solution. As part of our company policy, our focus is geared around offering a cost effective and reliable route for recycling with the overall main aim of reducing the amount of waste destined to landfill.
Pure Planet Recycling also offers a complete data destruction service which ensures that your data is fully protected when recycling your old computer. We have different service offerings for both at your site and within our recycling facility. A full audit trail is also available to all our customers.
CRT Recycling and Monitor Disposal
Pure Planet Recycling offers a computer monitor recycling service to businesses throughout the towns of Leicestershire. This includes all the main towns; Coalville, Wigston, Oadby and Leicester. We collect CRT monitors from businesses across all industry sectors. Our CRT (Cathode Ray Tube) Recycling option for our clients utilises advanced recycling machinery which enables us to attain high recycling rates.
Before the CRT (Cathode Ray Tube) recycling commences, we ensure that all of the plastic, glass (including leaded glass), metal and cable is removed and 100% recycled. The tube that is then left is placed into CRT recycling machine.
Electrical Goods Recycling and WEEE
Pure Planet Recycling services businesses throughout Leicestershire and can provide a full electrical waste recycling solution for clients ranging from large PLC companies to SME companies. This service includes all 10 categories of WEEE including lighting, telecoms equipment and medical devices. Our waste electrical and electronic equipment – WEEE recycling process in Leicestershire ensures all electronic equipment is recycled efficiently and maximum recovery is achieved.
WEEE is currently the fastest growing waste stream in the UK and with new government legislation each piece of redundant equipment needs to be recycled once it reaches the end of its life. Pure Planet Recycling was formed in 2007 to offer a first class collection and recycling service, covering the whole county of Leicestershire including the towns of Leicester, Melton Mowbray, Hinckley and Market Harborough.
Computer Recycling Areas
Data Destruction Areas