Computer Recycling
Hertfordshire
Waste Electrical and Electronic Equipment (WEEE) is currently the fastest growing waste stream in the UK. Pure Planet Recycling offers a computer recycling and WEEE collection and recycling service throughout Hertfordshire. Using 15 years experience in the waste and recycling industry, the team at Pure Planet Recycling have been able to deliver a first class recycling solution, ensuring businesses a reliable collection service to the Hertfordshire towns of Stevenage, St Albans, Welwyn Garden City and Hemel Hempstead as well as the neighbouring towns of Hitchin, Letchworth and Royston.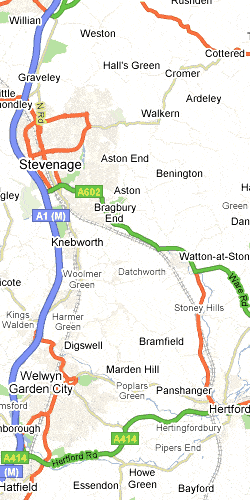 Pure Planet Recycling have created a unique computer recycling solution for businesses across the county of Hertfordshire including the towns of east Hertfordshire including Bishops Stortford, Hoddesdon and Cheshunt. All ICT equipment such as computer monitors, flat screens, computer base units and printers are all recycled with no equipment ending up in landfill sites.
Our IT recycling service assures all waste electrical equipment is dismantled using environmentally friendly methods and making sure that maximum recovery is achieved.
With the collection of all equipment we ensure that all personal data is protected against fraud by offering a complete data destruction service, this is part of our standard service and we guarantee to use of accredited facilities for the hard disc refining processes. A full audit trail is also available to all our clients. Other Pure Planet Recycling services available include full asset management of all equipment and we also supply a range of WEEE storage containers.
Monitor Disposal / Monitor Recycling
Pure Planet Recycling offers a computer monitor recycling service, collecting CRT monitors from businesses throughout Hertfordshire. Our CRT (Cathode Ray Tube) Recycling option for clients makes use of the most advanced technology available on the market which enables us to achieve very high recycling rates.
The recycling process for all both televisions and CRT monitors ensures all plastic, glass, metal and cable is removed and 100% recycled. The part that is left is the tube which is then placed into CRT recycling machine, this system ensures all the glass from each unit is 100% recycled including all the glass containing lead.
Our CRT monitor recycling service includes the collections from all the towns in Hertfordshire including Stevenage, St Albans, Welwyn Garden City and Hemel Hempstead.
Electrical Waste Recycling
As part of our company policy, we also promote environmental awareness throughout Hertfordshire by offering guidance and information on all current and future legislation with regard to waste management and recycling.
Our goal is to offer a cost effective service and to reduce the amount of waste destined to landfill.
Pure Planet Recycling offers a full Waste Electrical and Electronic Equipment recycling solution for clients across Hertfordshire. This covers all categories covered by the WEEE directive, we recycle more than just computers and IT Equipment. For example we offer fridge recycling, freezer recycling, microwave recycling, UPS recycling etc. Our electrical goods recycling solution ensures all equipment is stripped down and maximum recycling is achieved.
For advice and consultation regarding Electrical recycling in Hertfordshire please contact us at Pure Planet Recycling on 01234 315496.
Computer Recycling Areas
Data Destruction Areas