Computer Recycling
Buckinghamshire
Businesses across Buckinghamshire are turning to Pure Planet Recycling to recycle their Waste Electrical and Electronic Equipment. The major towns in Buckinghamshire of Aylesbury, Milton Keynes, Bicester, Buckingham, High Wycombe all contain businesses where Pure Planet Recycling provide a cost effective and compliant recycling solution.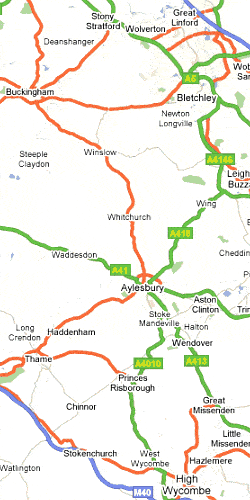 Pure Planet Recycling offers a full computer recycling and disposal solution for clients across the county including Aylesbury, Milton Keynes, Buckingham and High Wycombe. All PC equipment such as Monitors, LCD Screens, PC's, Printers, etc. are 100% recycled with no equipment going to landfill.
All computer equipment is accepted by us — and we are not interested purely in working equipment as other companies are. Please contact us to discuss your needs on computer recycling.
Monitor Disposal and CRT Recycling
Buckinghamshire businesses are producing CRT monitors that need recycling and turn to Pure Planet Recycling to do this. Within containers or one off collections we are able to handle any number of monitors and ensure they are recycled in accordance to the WEEE directive.
We provide Hazardous Waste Paperwork for the removal and transportation which provides the audit trail for the Monitor Recycling. Please contact us to discuss Monitor Recycling.
Electrical Waste Recycling
Pure Planet Recycling also provides effective WEEE storage containers for businesses, this keeps the waste contained and easily manageable.
As more than just computer recycling, any category of WEEE can be placed in the container and when full it is exchanged in order for the recycling to commence. As Buckinghamshire is a vast county housing large towns such as Aylesbury, Milton Keynes and Bicester, Pure Planet Recycling provide a collection round on a regular basis. Smaller businesses, schools, and those who don't need storage solutions can also benefit from a professional collection service for their Electrical Waste. All equipment that Pure Planet Recycling collects is documented to provide full Duty of Care paperwork to ensure a legal and compliant recycling scheme.
Pure Planet Recycling offers a full Waste Electrical and Electronic Equipment recycling solution for clients across Buckinghamshire. This covers all categories covered by the WEEE directive, we recycle more than just computers and IT Equipment. For example we offer fridge recycling, freezer recycling, microwave recycling, UPS recycling etc. Our electrical goods recycling solution ensures all equipment is stripped down and maximum recycling is achieved.
For advice and consultation regarding Electrical waste recycling in Buckinghamshire please contact us on 01234 315496.
Computer Recycling Areas
Data Destruction Areas