As a WEEE recycling company, we recognise that waste electrical and electronic equipment is just one part of a much bigger issue. That's why we're committed to supporting recycling initiatives across the board, including Recycle Week 2018.

Last week was the fifteenth year of this annual event, which is organised by WRAP under the Recycle Now brand and aims to encourage the public to recycle more. The focus this year was on plastics, with the tagline: 'Recycling. We do. Because it matters.' Everyone from councils to consumers got involved, sharing their support for the initiative on social media using the hashtag #WeDo.
Big-name brands and businesses
We noticed lots of big-name brands involved in Recycle Week this year, bringing the cause to a huge audience. Coca-Cola, for example, launched its #CokeDunks campaign. The brand highlighted the fact that all Coke bottles are recyclable via a huge animated advert on the Piccadilly Lights screen in Piccadilly Circus. Plus, they're inviting the public to slam-dunk their old plastic bottles into the recycling bin in the most creative – and wacky – ways possible for a chance to win a weekend away.
Plenty more brands took part over the course of the week, including Heinz, Marmite, Sure, P&G, Co-op, Aldi and Asda to name a few. And local councils took to Twitter and Facebook to share stats and statistics about plastics recycling – as well as more general recycling – right across the UK.
Recycling plastics at home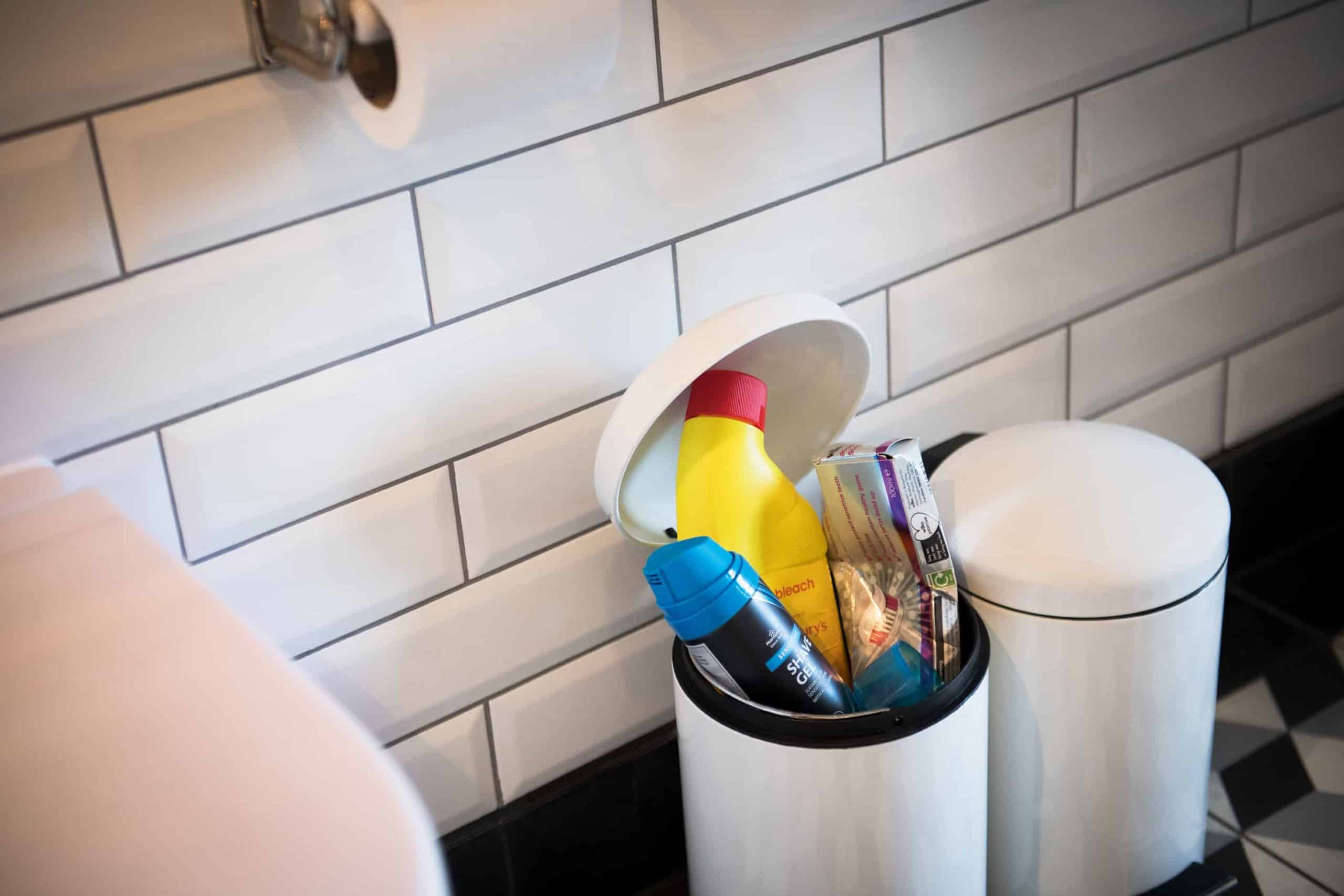 Some of the most practical advice we found was from Craig Stephens from Recycle Now, who shared his top tips for recycling everyday items at home. If you're trying to work out if paper is recyclable, for example, he suggests scrunching it up in your hand: 'If it doesn't spring back, then it can be recycled. It's a good test to use with wrapping paper, and if you're recycling birthday cards, tear off any glittery bits first.'
There was plenty more in the way of practical advice, and the campaign really brought the message to life in a down-to-earth, actionable way. Plus, the BBC followed hot on the heels of Recycle Week with 'Drowning in Plastic' – a documentary that aired on BBC One on October 1st. In it, wildlife biologist Liz Bonnin travels around the world to highlight the scale of the plastic crisis in the ocean. If you missed it, it's eye-opening and often quite harrowing viewing. You can catch up on BBC iPlayer until the end of October.
Recycle Week and beyond
At Pure Planet, we'll carry on promoting recycling across the board as we work towards reducing our environmental impact. We look forward to seeing what's in store for Recycle Week 2019, and continuing to provide a secure, reliable and sustainable WEEE recycling service until then – and beyond.