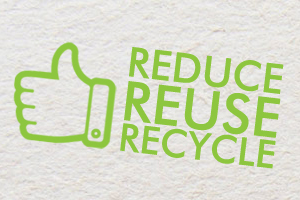 As the theme of Recycle Week 2015 is 'recycling around the home' we thought we'd tap up the experts in our contacts list for any tips they had. Any help we can provide in recycling more from UK households benefits the environment and the nation as a whole. As you can imagine we were swamped with passionate, detailed tips from the experts in how to convert waste into reusable material, here's what they said:
1. Emma Read – Owner – Hapitat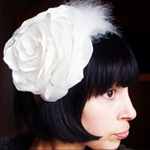 Emma creates bespoke vintage flower fascinators, hair flowers, corsages and wedding bouquets, made from recycled vintage silk, satin, feathers, lace, jewellery, and other vintage treasures. Under the brand name of Hapitat, all of the pieces are lovingly put together in Emma's home in Buckinghamshire. Emma has extensive knowledge in utilising materials that may have previously been discarded as waste.
Emma's Recycling Tips
Recyclable materials do not necessarily need to be waste. Every day objects can be re-purposed with a little imagination. For example flowers created from plastic bottles, I used them to decorate my marquee, but they look great with wire attached for a stem to be displayed in a vase. To create them simply cut the bottom off of a plastic bottle (all shapes of bottles creates a different flower), cut slits down the sides for petals, round off the edges and bend petals out to a make flower shape. Then use half a play ball (the type used in kids ball pits) for the center. I used neon spray paint to brighten them up, but this is an optional extra. Here's how they look: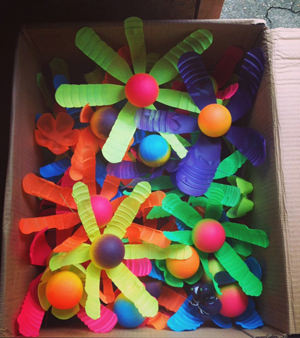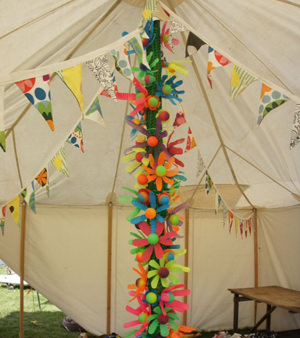 Another idea, paper doilies make really pretty pom-poms for either a child's party or to display in a vase, simply layer up about 20 doilies, push a split pin through the centre, then start scrunching them up layer by layer from the centre to create a full flower, either attach wire to the base and display in a vase, or glue two together to make a pompom that can be hung from the ceiling. Coffee filters can be used in a similar way, they're great because they suck up colour from water paints or food colouring or even tea or coffee, just dip into a saucer of colour and let it do it's thing. Cup cake cases could also be used, and it can be a really easy craft for kids to do.
2. Max McMurdo – Designer, Upcycler, Entrepreneur & TV presenter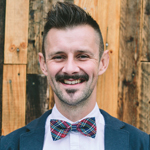 Max graduated with a degree in product design and visualisation. After a stint designing cars in Germany, Max returned to the UK to set up
Reestore ltd
with the purpose of designing and manufacturing a range of high end desirable products made from waste destined for landfill. After 12 years of running the business Max can now be found gracing our televisions upcycling with Kirstie, finding amazing spaces with George and even judging Shed of the Year.
Max's Recycling Tips
There are loads of ways to get involved in recycling at home, my tip would be before you throw something into the bin or take it to the tip have a good think or even look on-line and see what you might be able to turn it into. Old leaking wellies for example, make great, fun planters for you garden.
Never throw out the fat from your Sunday roast you can turn it into a lovely meal for the birds in the garden using our 'Fat Bird' fat cake making kit. Simply save the fat from your sunday lunch cooking pan, mix with the included seeds, set in the fridge and hey presto feed the birds! www.reestore.com/products/fatbird.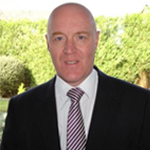 Eco Smart Consultancy provide expert Quality and Environmental Consultancy to businesses in the UK. Mark utilises years of experience for auditing, legislative advice and advising on best recycling practise within businesses. Due to the success of the business Eco Smart Consultancy have expanded into Health and Safety assessments and training. As an active member of the Green Business Network in Bedfordshire, Mark also enjoys helping others to manage their sustainability in the workplace.
Mark's Recycling Tips
What we throw into our bin as waste can often be re-purposed or even save you buying something to perform a certain task. A great example of this is banana skins, we discard them as we eat the fruit but there are many uses that can come from the peel itself. The fruit acids contained within the peel rejuvenate Silver when cleaning and saves on the cost of silver polish. Then once you have finished with the peel, place this into your compost. This is just one of many uses for banana peel and until I researched it I wouldn't have thought about it's reuse.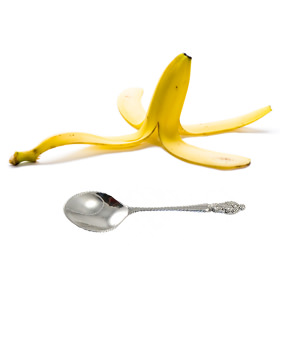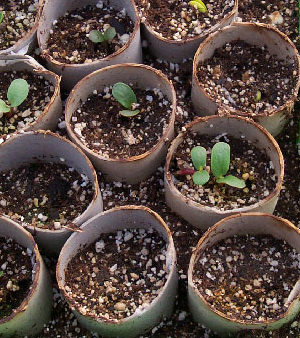 You probably already recycle the cardboard tube that comes from toilet/kitchen rolls but it can also be put to good use within the garden. When growing from seeds you can put soil and the seeds into the cardboard tube standing up. Then once they have grown and are ready to be planted, simply place the whole tube into the ground and the cardboard will decompose into the soil. No need for pots and I'm sure you will have an endless supply of tubes for your planting needs.
4. Justin Greenaway – Commercial Manager – Sweeep Kuusakoski
Born in Kent, Justin started his working life running a servicing department for Dixons Stores Group. A committed environmentalist Justin already saw the acute need to recover the materials lost in WEEE before the WEEE Directive had ever been introduced. He participated in developing the infrastructure and legislation that would make recycling WEEE compulsory in the UK and continues to sit on advisory bodies and work closely with the EA.
Justin's Recycling Tips
I am a great fan of upgrading waste. Our most recent revelation is seed pots being easily made from newspaper origami, as seen on the: fox greenies website. This type of thinking is quite addictive and I would encourage anyone to ponder the engineering that has gone into everyday waste streams before discarding. I am getting quite excited about retiring some old walking boots and making this bird box: https://vimeo.com/94881442.
5. Lance Haggith – Founder – Sports Traider
Sports Traider is a youth-focused charity offering youngsters the kit and support they need. The aim is to make clothing and sport equipment affordable to all, and at the same time generate a sustainable source of funding to help disadvantaged young people participate in sport. In 2010 Lance was awarded the BBC Sports Personality of The Year 2010 Unsung Hero, as well as Big Society Winner 2011 and Big Venture winner 2012.
Lance's Recycling Tips
I encourage individuals to give a second thought to their materials before they discard them, whether it's at home or at work. I have four children, they grow out of their clothes very quickly, so I thought I'd create something where all of this clothing can be collected. It is then redistributed free of charge to youngsters who need it, or sold through stores at an affordable price to enable families who are hitting hard times to buy sports clothing and equipment. I get frustrated when I see a collection bin for unwanted clothes that says that it gives £400 per year to this charity in India or Pakistan when it's probably got x amount of collection bins and they're receiving anywhere up to £1,000 per tonne. What they're doing is not illegal, but I think it's immoral. So please recycle your clothing and equipment as much as possible but look into where your items go once you give them away.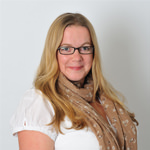 Emma Marsh manages WRAP's work on consumer food waste prevention, both on the technical side helping the food industry to make changes to products, packaging & labelling, making it easier for consumers to buy the right amount, and use what is bought and on consumer communications. She heads up WRAP's consumer food waste campaign, Love Food Hate Waste, which helps raise awareness of the issue of food waste in the home and offer simple and easy solutions for everyone. Love Food Hate Waste offers simple everyday tips, recipes and advice to help people change their behaviour and waste less food.
Emma's Recycling Tips
My recycling tip would be to always remember that any type of food can be recycled – from your spent tea bags to your plate scrapings to gone-off food in the fridge (always remembering to take it out of its pack before recycling it). No one likes throwing food away, and the best thing that can happen to our food is to make sure we use it in time so check out www.lovefoodhatewaste.com for ideas, tools and support – but if it does slip through the net and get forgotten then recycling is the next best thing and www.recyclenow.com is the place to go!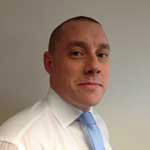 Phil is a Co-Owner and Director of Pure Planet Recycling Ltd, a WEEE recycling company. Being passionate about recycling, in his spare time Phil campaigns for better awareness for all types of recycling in the UK. He has authored many articles, blog posts and infographics on various recycling topics. He believes with further education and awareness the UK will meet the set target of recycling 50% of household waste by 2020.
Phil's Recycling Tips
Unfortunately some waste that comes from the home is waste and doesn't have a reuse. This doesn't mean, throw this in the bin, instead, investigate how it can be recycled to recover the materials. For example a broken childs toy, the majority is made from plastic and perhaps some metals but there may be batteries contained within. Some may throw this into the bin, however and most importantly, as a waste electrical item it can be recycled for it's plastic, metal and battery content. The local HWRC (Household Waste Recycling Centre) will accept this waste for recycling as a waste electrical item. How many other items like this can you think of that you may have originally placed into the bin?
Not all recycling can be collected from your kerbside collections so investigate what you can recycle at your HWRC. I made note of all the items I could recycle, then analysed the waste that came from my home. All the items that I can recycle at the HWRC are gathered together in a box in my garage. For example waste bulbs, batteries, paints, aerosols and clothing go into this box. Then, once full I take the contents to the HWRC and put them into their correct container to have them recycled. This saves numerous trips back and forth and ensures that the only thing going into my waste bin is actually waste. Often I don't even need to put the waste bin out on collection day, it's a challenge to see how much I can recycle from the home.
If you enjoyed reading this blog post please share with others: