Discarded and broken CD's are usually recycled to recover the materials however, Australian artist, Sean Avery, has a more creative use for them. Sean uses the discarded CD's to create intricate animal and insect sculptures. By layering small sections of CD's together, Sean, is able to build feather and fur layers to add depth and detail to the sculptures. The CD's reflect the light and the different colours within the surface of the disc really make the animals come to life.
Below are two examples of Sean Avery's sculptures, which show the attention to detail of the animals;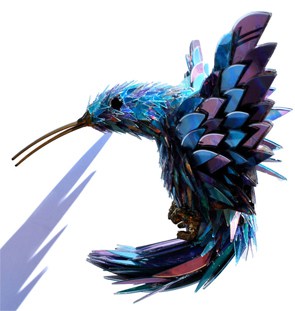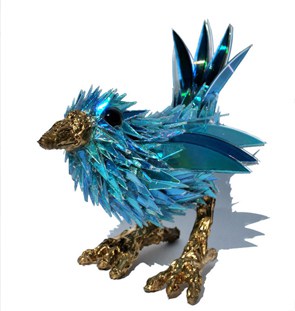 More information on Sean Avery can be found on his website www.seaneavery.com. We think you will agree the sculptures are stunning a good reuse of CD's. Pure Planet Recycling offer businesses a cd destruction service in the UK.