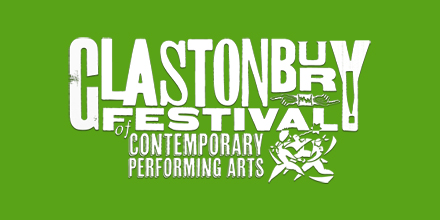 Whether you are braving the inevitable mud baths or enjoying the festival from the comfort of your sofa, Glastonbury Festival 2015 is now in full swing. Worthy Farm is expected to host 177,550 attendees for the festival of contemporary performing arts and whatever your tastes are, Glastonbury has something to offer. With some many people in attendance, on a working farm, the festival takes it's environmental impact very seriously and has created green policies to help combat any negative effects of the festival.
"Reduce, Resuse and Recycle" is the main focus of the festivals green policy. Attendees are encouraged to look at what they bring to the festival in the first place. For example if it's a luxury item, that you don't intend to take home with you or something that will generate waste then leave it at home. However, with so many attendees, waste is inevitable so we looked into the figures further to see the scale of the problem.
Glastonbury Festival 2014 Waste Facts
The waste generated from the festival is sorted, recorded and processed as locally as possible to reduce the environmental impact. These figures are recorded and publicised to help educate festival-goers how much waste they generate.
In 2014 the Festival recycled 114 tonnes of composted organic waste, 400 tonnes of chipped wood, 23 tonnes of glass, 85 tonnes of cans and plastic bottles, 41 tonnes of cardboard, 162 tonnes of scrap metal, 11.2 tonnes of clothing, tents, sleeping bags, 0.264 tonnes of batteries, 3 tonnes of dense plastic. 0.25 tonnes plastic sheets. 983 tonnes of waste were recycled or diverted from landfill. 54% of this waste was recycled, with the recycling target for 2015 set at 60%.
To help encourage recycling at Worthy Farm there are 15,000 bins across the festival, colour coded for recycling and non-recyclable waste. As people enter the site they also receive bin bags to segregate their recycling and non recyclable waste. The total cost to dispose of the rubbish left after the festival is a staggering £780,000. This cost, unfortunately, reduces the amount of money left for the charities that the festival supports (Water Aid, Greenpeace and Oxfam). The cost of this waste management could provide 52,000 people access to safe water, improved hygiene and sanitation from the services of Water Aid.
Reuse Champions
The festival encourages the reuse of waste that is generated and the company 'Reboot' have spotted an opportunity to reuse a certain type of waste. Each year around 10,000 Wellington boots are discarded from festival-goers as they leave. Most commonly made from Polyvinyl Chloride (PVC), a wellie is a great reusable item. The company spotted an opportunity to reuse pairs of wellies to re-shoe the needy and also reuse the PVC material to make bracelets, bottle holders, phone covers etc… The expression of "one man's waste is another man's treasure" springs to mind. To learn more on reboot please see their twitter account.
Whilst the organisers of Glastonbury state 'A tent is for life not just for a festival' many people still buy cheap tents that act as a disposable home once the weekend has finished. Some tents can be reused, if intact and undamaged however tents that are incomplete contain materials that can be reused and this is where Wrag Wrap saw an opportunity. They collect discarded and damaged tents from festivals across the UK and reuse the materials for reusable gift wrapping. Whilst this makes a great use of discarded materials it also reduces the need to purchase disposable paper wrapping, so a double benefit to the environment. To see the wrap made from discarded tents, please see their festiwrap product.
Pure Planet Recycling think it's great that the organisers of the Glastonbury Festival look for ways to reduce their environmental impact year on year. We also look forward to seeing highlights from the festival from the comfort of our armchairs, we'll leave the crowd surfing to the youngsters 😀 To find out more on Glastonbury's waste management please read their Green Policy.
If you enjoyed reading this blog post please share with others: