Eco/Recycling Graphics For Social Media
In order to help promote recycling and sustainability we have created a range of graphics for use on social media.
We were recently introduced to Nic Farell (http://nicfarrell.com) a Cambridge based illustrator who specialises in typography and all things hand drawn. Nic is extremely talented and has previously worked with M&C Saatchi, Schuh, Co-operative Bank and Deloitte to name a few. We were so impressed with her work that we commissioned a range of hand drawn images to help further promote recycling. We have resized them in different shapes to fit the different social media sites. If you wish to download them simply click the image then save the image from that location. Feel free to use and share them and if you are feeling generous please link to this page or Nic's website for credit.
Graphics sized for Instagram:

Graphics sized for Facebook/Twitter:

Earthmojis
Naresh Ramchandani and the team at Pentagon created a unique set of placards for the People's Climate March in London (07-03-2015). They were created using the character set of ideograms and smiley's known as Emoji's. The designs are simple yet powerful and highlight how social media can be used when protesting.
There were 4 placard designs created and printed, each with their own message on climate change. The placards were titled Earthmojis and as the following photo shows, they were highly effective. You can see more images of the Earthmojis by visiting the Pentagon website.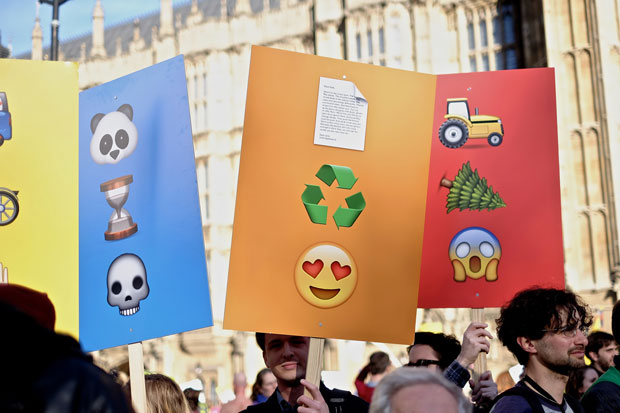 The Earthmoji's inspired us to create similar eco and recycling graphics for social media to show your support for the issues. We also created them using the Emoji character set and owe our design inspiration to Pentagon. Feel free to use and share them;
I Love Recycling Graphic
Show your love for recycling with a simple yet effective recycling graphic, perfect for your social media account.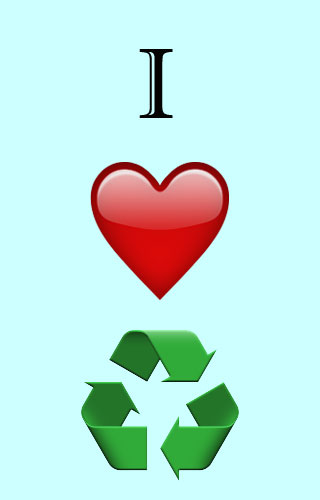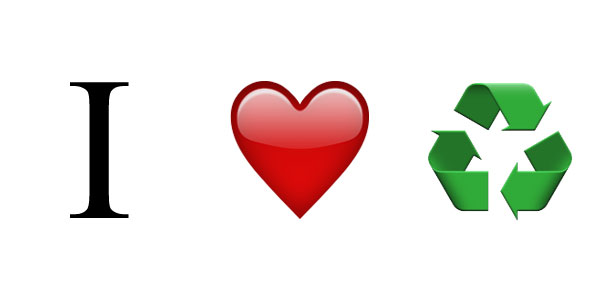 Computer Recycling Graphic
Show your support for computer recycling on your social media accounts with the use of the following graphic;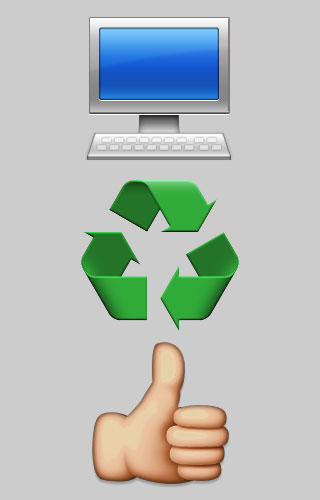 Battery Recycling Graphic
Show your support for battery recycling on your social media accounts with the use of the following graphic;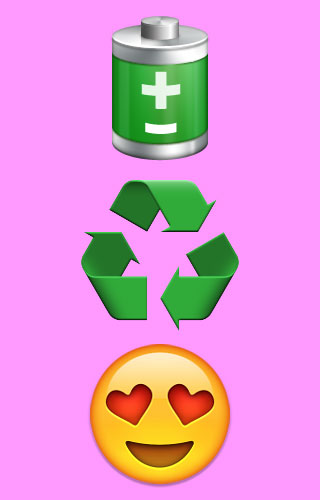 Paper Recycling Graphic
Show your support for paper recycling on your social media accounts with the use of the following graphic;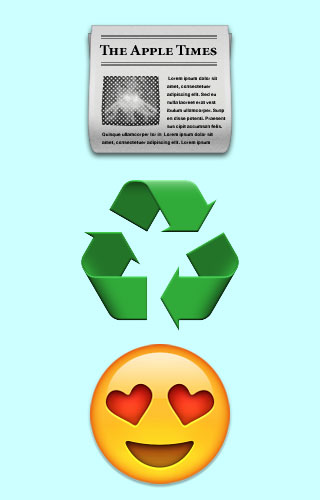 No Littering Graphic
Show your support for not littering waste, use the bin. You can use the following graphic on your social media accounts;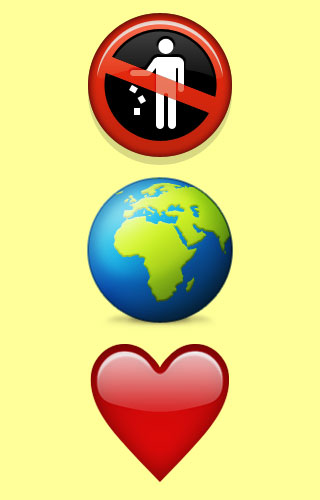 I Love Bees Graphic
There is dramatic decline in population of most species of Bees. These important Animals need our support, so show your love of bees on your social media accounts with the use of the following graphic;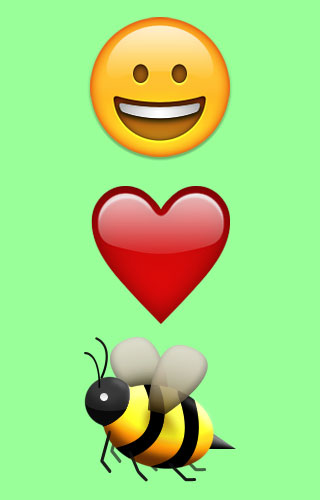 Reduce, Reuse, Recycle Graphic
In order to show your support for the 3 R's, Reduce, Reuse and Recycle we created the following graphic;