Computer Recycling
Essex
Pure Planet Recycling provide a computer recycling solution for businesses throughout the county of Essex. All of the computer equipment that we collect for recycling such as CRT Monitors, Computers and Printers are all recycled 100%, this means that no computer equipment that we collect will end up in a landfill site.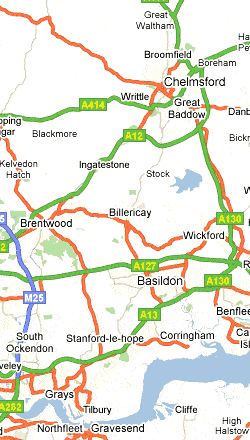 Our computer recycling service guarantees all IT equipment is recycled using equipment and advanced technology which is proven to be environmentally friendly, using this equipment ensures that the highest levels of material recovery is achieved.
Data security is of upmost importance to us and when we collect the equipment we ensure that all personal data is secure. We do this by offering a complete data destruction service. This service is available part of our standard service and we guarantee to use recognised facilities for the recycling of all hard drives. We offer a complete 'cradle to grave' audit trail on all computer equipment for all of our customers. We also have a wide range of additional services available including; Full equipment asset management and we can also supply of a wide range of WEEE storage containers and recycling equipment. Please see our main services menu for a full list of our services.
The computer recycling service is offered to all the towns and villages in Essex including; Harlow, Cheshunt, Dartford, Epping and West Thurrock.
Monitor Disposal and Monitor Recycling
CRT (Cathode Ray Tube) Monitors and televisions are now classed as hazardous waste; this is due to the hazardous components found within each computer screen and television. Pure Planet Recycling offers a CRT monitor and television collection service.
Pure Planet Recycling can collect and recycle CRT monitors from businesses throughout Essex and includes the collections from all the towns in Essex including Southend, Chelmsford, Basildon and Thurrock. The recycling process for all both televisions and CRT monitors ensures all components such as metal, plastic and cable is removed and 100% recycled. The cathode ray tube is then placed into recycling machine which ensures all the glass from each piece is 100% recycled including all the glass containing lead.
Computer Recycling Areas
Data Destruction Areas