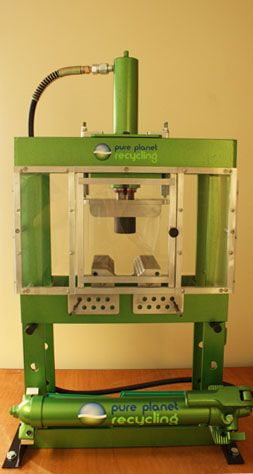 Today at Pure Planet Recycling we have unveiled EDD, our Eco Drive Destroyer. EDD has been developed in house to provide a cost effective and eco friendly on site hard drive destruction solution. Our crusher operates without the need for electricity and is fully mobile, so can be used literally anywhere.
Paul Turbutt, Sales Director comments: "After months of development and testing, we are excited to showcase EDD, and our hard drive crushing service. We felt we needed a more eco friendly and cost effective on site solution, as an alternative to shredding or degaussing. After EDD has finished with a drive it is clear your hard drive is broken and will not work again."
Our hard drive crusher is fast, mobile and cost effective against your current destruction methods. Please see our hard drive crushing service page for more information and a video of EDD in action. If you have any questions, or wish to meet EDD and have your hard drives crushed please contact us.
Pure Planet Recycling offer data destruction services to businesses in the UK.